Insta360 X3: 3 New Updates!
May 03, 2023
Insta360 has released three new updates for the Insta360 X3, which are now available for download as of late April 2023. These updates bring exciting new features and improvements to the camera, making it even more versatile and user-friendly.
In this blog article, I will highlight the three new features that have been added and explain how they can benefit you. 🙌
1. Pure Shot Revitalized
The first update is called "Pure Shot Revitalized," and it aims to improve the quality of Pure Shot photos taken with the X3.
The company claims the photos are now crisper and perform better in low light conditions, producing less noise or smaller pixels. Unfortunately, this update is only available for the X3 and not any other Insta360 cameras yet. 👇
2. Webcam Mode
The second update is the Webcam Mode, which allows users to use the X3 as a webcam. This feature is perfect for those who like using a 360 camera like the X3 as a webcam.
To use this feature, users need to navigate to the settings menu, USB mode, and then switch to webcam. Then, they need to connect the camera to their computer via a USB-C cable and select it as their primary camera in a program like Zoom. 👇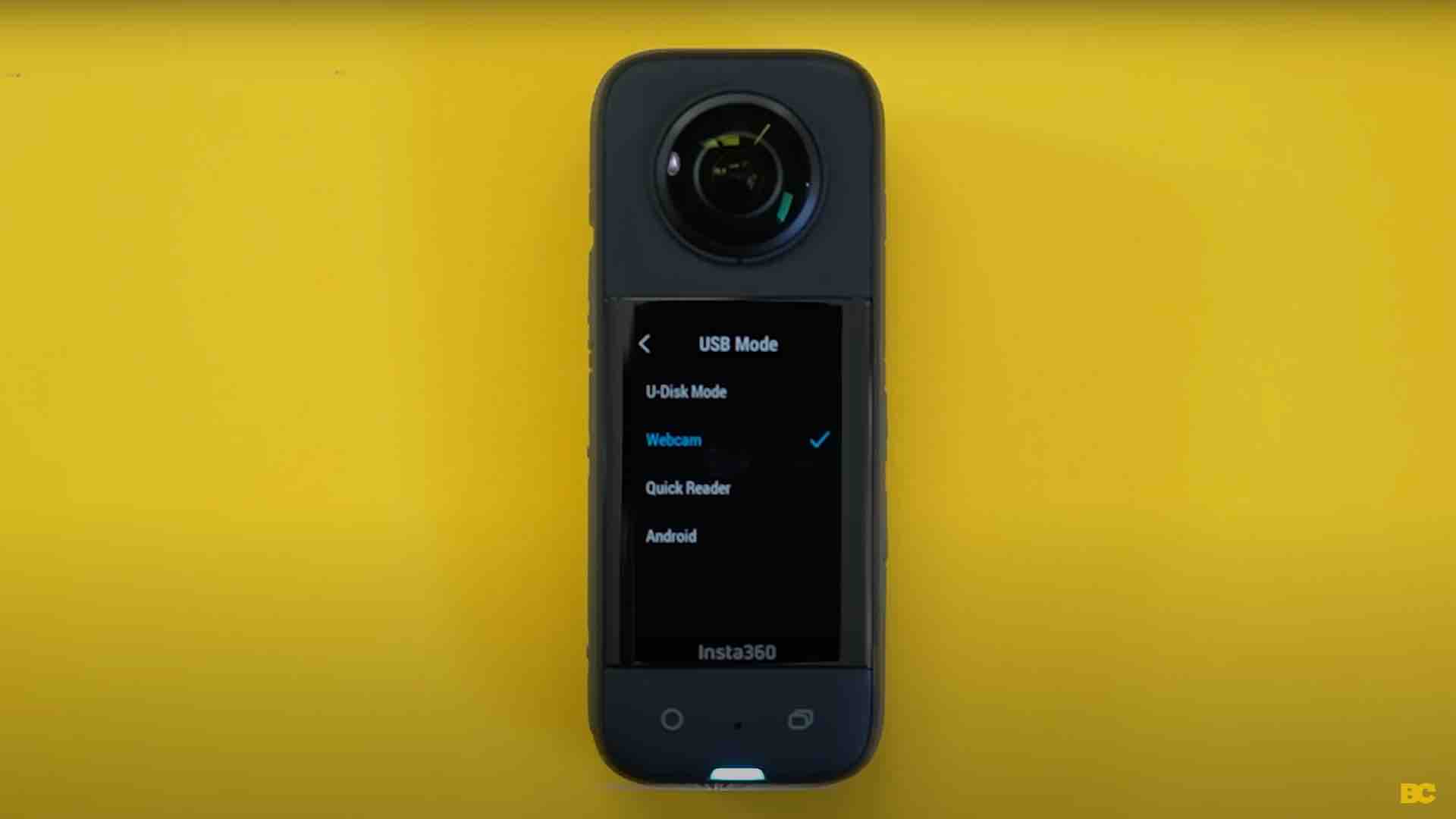 3. App-to-PC Reframing
The third update is the App-to-PC Reframing feature, which allows users to edit their 360 videos on their phones and save the edits directly onto the SD card without having to download the footage.
Once the SD card is inserted into the computer, users will see an .insdata file and their unstitched footage in Insta360 Studio.
They can then continue editing their footage or export it at a much higher quality than they would have got on mobile.
This update is a significant step for Insta360 because it allows users to share keyframes between mobile and desktop workflows. In future firmware updates, the company could expand this feature to include more mobile app features that users can transfer to their computer, such as Shot Lab effects.
The App-to-PC Reframing feature is also helpful because users can transfer other reframing techniques, like the Viewfinder Mode, to their computer for further editing.
To update the Insta360 X3, users must connect it to the Insta360 app and follow the prompts. However, with so many modes and settings on the X3, users may compromise their image quality if they don't set it up correctly. Therefore, Insta360 has released a video to help users set up their Insta360 X3 for the best results.
In conclusion, these new updates to the Insta360 X3 are exciting and useful features that make the camera even more versatile and user-friendly. Furthermore, the updates show that Insta360 continually strives to improve its products and offer users the best experience possible. 🙌
Happy 360'ing!
Ben Claremont
🎥

 Get my 360 Video MASTERCLASS & start making viral-worthy videos in just 7 DAYS! 🚀
Learn More
Subscribe To My Newsletter! ✉️
Join my exclusive email list and receive valuable 360 tips, tricks, discounts, and more – delivered straight to your inbox!