Go From Complete Beginner to Paid Virtual Tour Pro In 30 Days 🚀
Even if you're new to 360 cameras, you can become a Virtual Tour Pro (and get paid to do what you love) MUCH faster than you think!
Get Started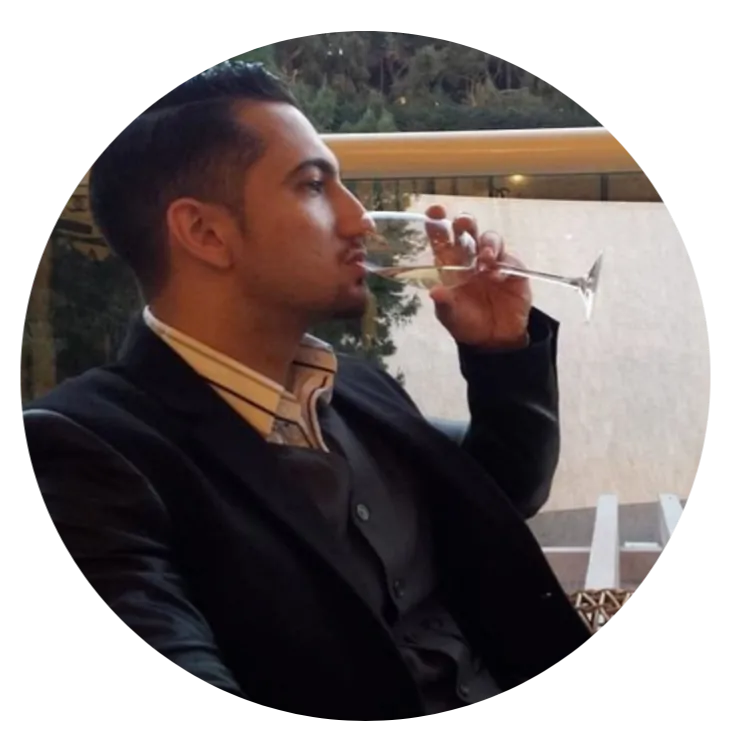 Won My First $3000 Client

"I used the lessons from VTP to grow my business from working for free, to recently winning a job shooting 4 locations totaling over $3000! Having something of your own where you keep 100% of what you do is irreplaceable."

- Nate Renaud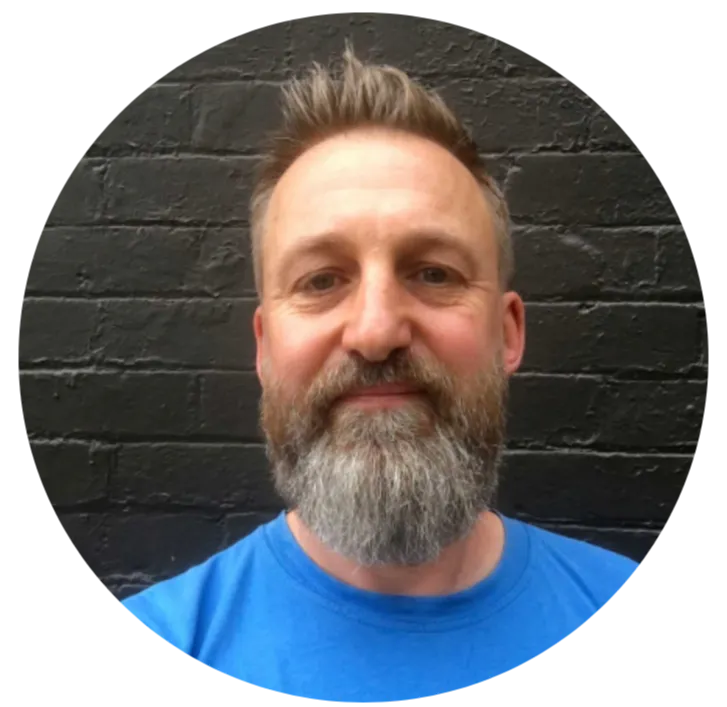 A New Income Stream For My Business

"Virtual Tour Pro has been a huge help, equipping me with confidence as a professional in generating a new income stream & finding high-paying clients. I enjoyed the straightforward training, which sets itself apart with clear, well-thought-out lessons."
- Josef Goding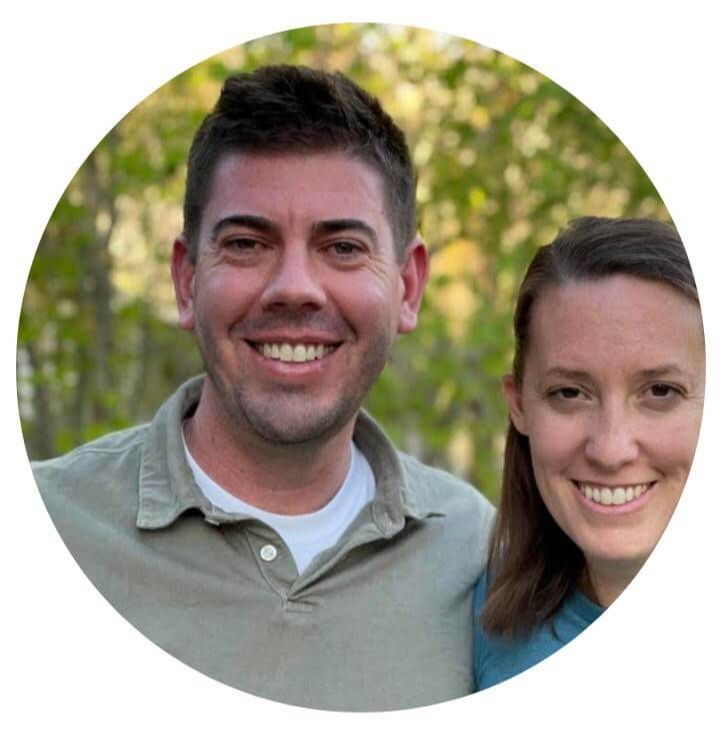 The Course Has More Than Paid For Itself

"Having instant access to a complete and organised virtual tour education has been invaluable! After taking the course, we quickly felt confident approaching clients, delivering a professional product, and billing at a high rate. This course has more than paid for itself!"
- Paul & Natalynn Hepworth
It's time to 
put an end

 to:
Being passionate about photography, but not earning money from it
Not achieving the professional "look" you'd hoped for
Not knowing what to say to sell virtual tours to a new business
Not knowing which 360 camera, gear & software is best for virtual tours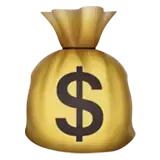 Not knowing how much to charge, or worse, working for free
Dealing with complicated editing workflows instead of finding & winning clients
If these frustrations sound all too familiar, you're not alone. Many virtual tour photographers face these same challenges when starting out! The good news is, the Virtual Tour Pro Course is designed specifically to help you overcome all of these hurdles and thrive in your virtual tour career!
Here's what some of our
3000+ students
are saying

👇🏻
PLUS: Join Now & Get 8 High-Value
FREE Bonuses! 

🤩
Enrol in Virtual Tour Pro and gain access to over $500 worth of bonuses, designed to elevate your virtual tour journey even further:
VTP Members Facebook Group
$197 Value
Join our vibrant community and get your questions answered by me and fellow Virtual Tour Pros in our members-only Facebook group.
Software & Product Discounts
$197 Value
Save $100s off major virtual tour platforms, 360 cameras, software & equipment.
Feedback Friday Videos
$97 Value
Feedback Friday is an entire new chapter of the course where i video critique YOUR virtual tours, and extract important lessons that we can all learn from.
My Top 10 Virtual Tour Niches
$97 Value
In this bonus guide you'll learn exactly which the 10 best niches are to target for virtual tours, and why.
Contests & Giveaways
$97 Value
VTP members will receive exclusive access to regular virtual tour contests (prizes include 360 cameras, virtual tour software & more)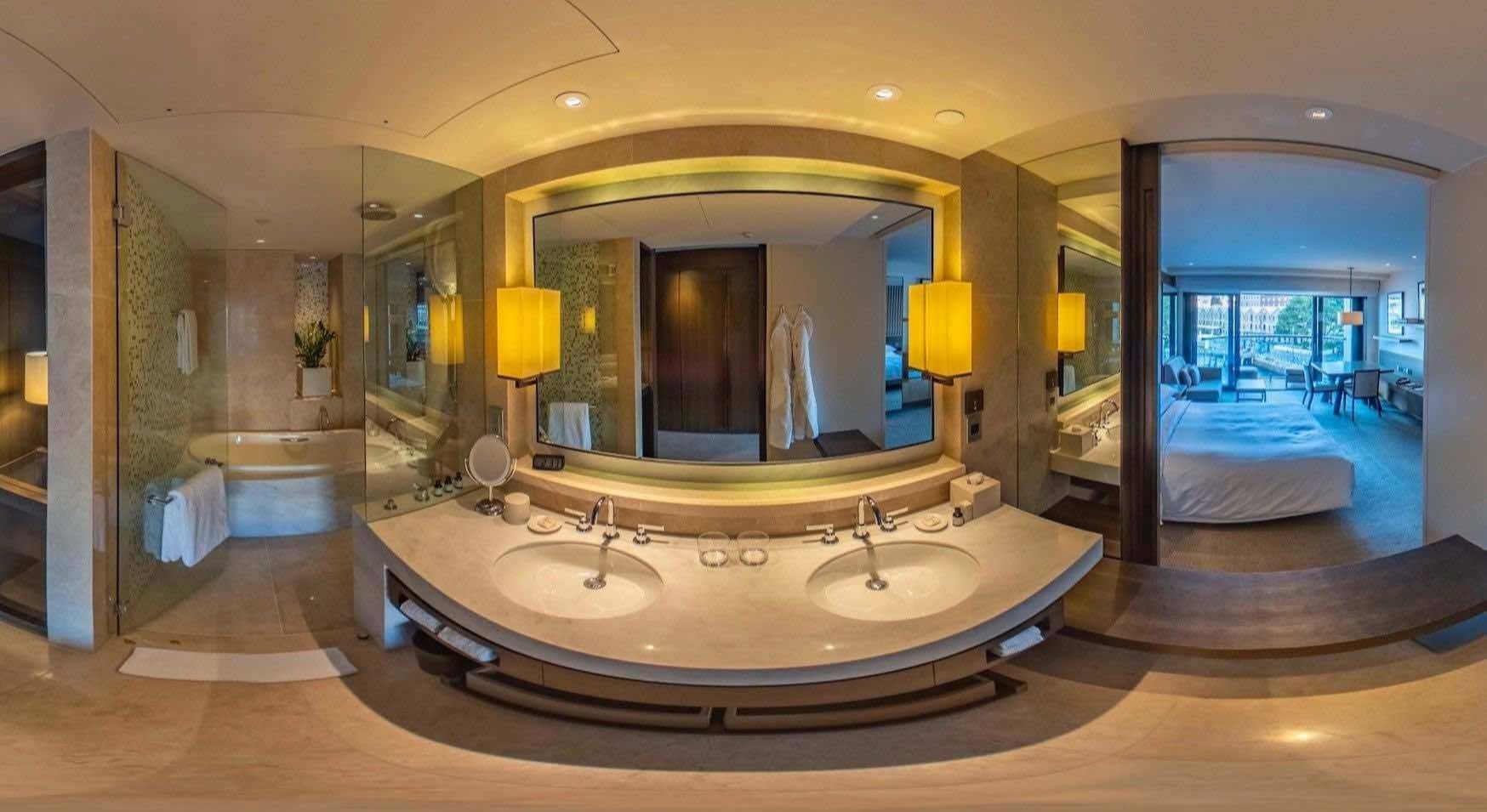 360 Photo Samples
$47 Value
A selection of 360 Raw & JPG files from the Ricoh Theta Z1 & Insta360 One R, so you can practice editing while you wait for your camera to arrive.
Software Comparison Table
$47 Value
A comprehensive table of the top virtual tour softwares with detailed & up-to-date comparisons of the key features.
Model Release Form
$47 Value
A release form you can use when working with actors, models & the public in your virtual tour shoots.
Meet Your Mentor:
Ben Claremont
Virtual Tour Professional
Hey, I'm Ben! Since 2015, I've been deeply involved in the 360° and virtual tour world, sharing my work on social media and amassing an audience of over 200,000 fans who share my passion for 360!
As a virtual tour expert, I receive countless questions daily from people who are keen to master virtual tours. This inspired me to create a comprehensive course that breaks down the process so clearly that even complete beginners can create professional virtual tours!
My mission is to share my knowledge and passion with you, guiding you every step of the way as you embark on your own virtual tour journey. I'm excited to be your mentor and to help you unlock your full potential in this thriving industry!
Think about

how much you'll love

😍
Pursuing Your Passion
Escape the mundane and embrace a career you truly love, where every day brings excitement and satisfaction.
Building Your Own Business 
Be your own boss, set your own schedule, and enjoy the freedom that comes with running a successful virtual tour business.
Low Startup Costs
Start your journey with minimal upfront investment – less than $500 for all the essential equipment and software.
Thriving In A Growing Niche
Stand out in the booming virtual tour industry, without facing the intense competition of traditional photography fields.
From Blindfolded Sloth to Soaring Hawk
"Before VTP, my photography skills were like those of a blindfolded sloth! Ben's passion for 360 photography, a knack for simplifying complex concepts, and quirky tutorials transformed me into a confident 360 photographer running a profitable business. Today, I send invoices to awe-struck clients and owe it all to Ben's comprehensive, digestible, and fun teachings. He turned me from a clueless amateur into a 360 photo-expert, helping me soar through the sky of 360 photography with confidence, and make a handsome profit along the way."
Wesley Lally
Started My Entrepreneurship Journey
"I started my Virtual Tour business in August 2022, and thanks to Virtual Tour Pro, we secured Van Mossel, the biggest automotive group in the Netherlands, Belgium, and Luxembourg, as our first client. The course's knowledge has allowed us to manage large events, edit photos using Metareal and Adobe, and even develop our own website on Webflow. VTP was instrumental in helping me grow my entrepreneurial spirit and I'd highly recommend it to any Virtual Tour beginner!"
Sjoerd Wittens
From Newbie To Landing High-Profile Clients
"Since enrolling in Virtual Tour Pro, I landed my first paid client, which lead to bigger projects with higher-profile clients. The course has significantly improved the quality of my tours, making them more immersive and engaging. It's also helped me overcome challenges like pricing my services and using virtual tour software effectively. Even if you don't have the latest software or gear, VTP equips you with the knowledge to excel in the industry. Don't hesitate, this program is a game-changer and the results speak for themselves!"
Louis Pont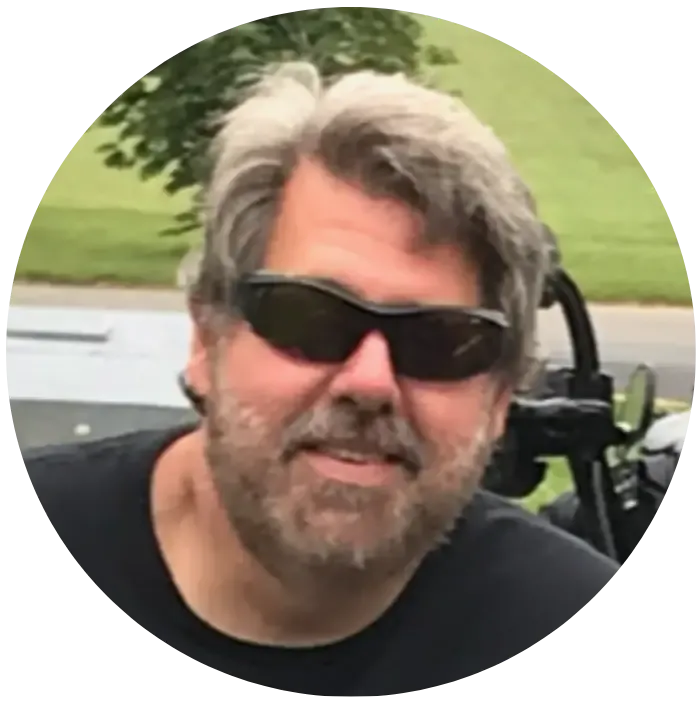 An Absolute Gem!
"Virtual Tour Pro is an absolute gem! Ben's personable teaching style, infectious passion, and witty humor make the learning experience enjoyable and engaging. The course covers every essential aspect, from equipment selection to post-processing techniques, in a concise and easy-to-understand manner. Ben's industry insights, marketing strategies, and monetization tips are invaluable for launching a successful virtual tour business. The production quality is top-notch, and the supportive Facebook community adds an extra layer of value. Don't miss this opportunity to learn from one of the best in the industry."
Mark Wilson
From Real Estate Agent To Full-Time Virtual Tour Pro
"Thanks to Virtual Tour Pro, I transitioned from being a real estate agent to a full-time virtual tour photographer. Ben Claremont and his team provided invaluable guidance and tutorials that transformed my career. With their help, I optimized my workflow, landed high-budget shoots, and exceeded client expectations. Now, I'm enjoying a better quality of life while doing what I love. If you're ready to make a career leap in the virtual tour industry, Virtual Tour Pro is the game-changer you need. Thank you, Ben Claremont and the Virtual Tour Pro team!"
Joe Coates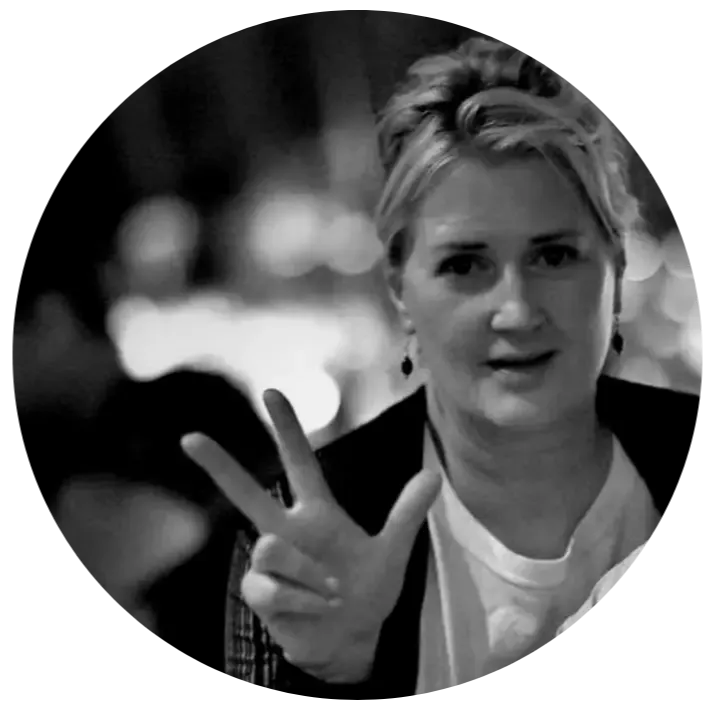 Valuable Even For Veterans
"As an experienced photographer, I assumed I would find fault with Ben Claremont's course, "Virtual Tour Pro". Instead, I found clear instruction and thoroughly explained topics for all skill levels. The course contains detailed business lessons including how to deal with clients, and what to do & say, every step of the way. As an introvert this helped me greatly. I'm now comfortable handing out my business card and/or promoting my services – that's a good feeling!"
Amy Mags
You Won't Find This On Youtube
"I have done a "Pandemic Pivot" with my career. When I first had the idea to start a 360 business, I searched all over YouTube & the internet for the right advice. While i found some things, it still felt very lacking and disconnected. Thankfully I found Ben's course and suddenly i saw everything with clarity and calmness. On every new job, I now review a checklist of all the things I learned from the VTP course before I get started. It is also awesome to find new and free content added to the course regularly. You will not find that anywhere else!"
Charlene Osborne
The Complete Business Plan
"When you start a business, you need everything - a plan, budgeting, marketing templates & with VTP you get all of them in an affordable package. This has allowed me to start my life as a business owner & spend more time with my newborn daughter. I just signed a local zoo as a client & with VTP at my side I can make decisions with zero hesitation."
Ayman Adel
30 DAY MONEY BACK GUARANTEE 👊🏻
Don't love our product? We offer full refunds within 30 days.  At a 97% satisfaction rating, we are confident you WILL love it!
Still Not Sure? Watch My Exclusive FREE Training!
Get an in-depth look at what it takes to succeed in the virtual tour industry with my 20-minute free training. Discover valuable tips, strategies, and industry secrets that will help you build a thriving virtual tour business!
Watch The Free Training
Is this course suitable for beginners?
How long will i be able to access the course materials?
Can I really make money with the skills I learn in this course?
How much time do I need to commit to complete this course?
I've seen cheaper courses out there. Why should I choose Virtual Tour Pro?
Save Yourself 10+ Years Of Trial & Error
Don't waste time & money following the wrong advice! Learn my ENTIRE 10-years of 360 photography knowledge in just 7 days & land your very first paid client in the next 30 days!
Get Started
Contact Us ✉️
If you have any questions or doubts about whether this course is right for you, please contact us below. 👇